Hi everyone..
so you all are asking...
WHERE CAN I GET the "I LOVE BOOBIES!" bracelet!!!
They are selling like crazy..
I just got word form Beth Bowman Taylor at Spencer's
"We sold 9,000 bracelets in 4 days!!! We are planning to bring in another 100,000 to sell!!! We are so excited to donate to a GREAT CAUSE!"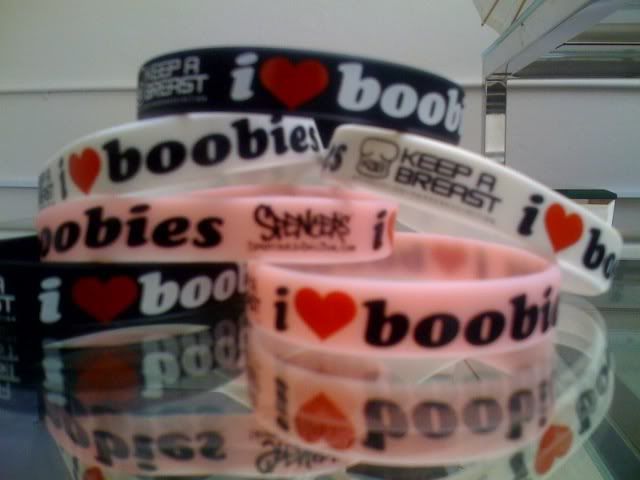 GET THEM AT SPENCER'S
Go to spencers online http://www.spencersonline.com/ and check the store locator for the nearest store to you!
WE ARE ALSO SELLING THEM ALL SUMMER LONG ON THE WARPED TOUR
YAY!!
THANK YOU SPENCER'S
KAB LOVES YOU!!