August 2nd Chicago, IL
Today was day two of having our wonderful videographers here! Unfortunately they were not able to film all day due to the rules at that particular venue. We still had a great day though. Busy as could be in the tent. We were near the Skull Candy Mix Tent again and were able to catch the Massive Monkey's, an amazing break dancing crew that has been touring with us all summer. We were graced with a performance by Shanti in our tent again and she gave a little lesson to one of the girls in the tent as well…what a treat!
Shanti
Michelle Ponce & her jewelry line Pretti Vacant
Jesica …. We just love her ☺
Shanti giving a lesson in the Girlz Garage!
Massive Monkeys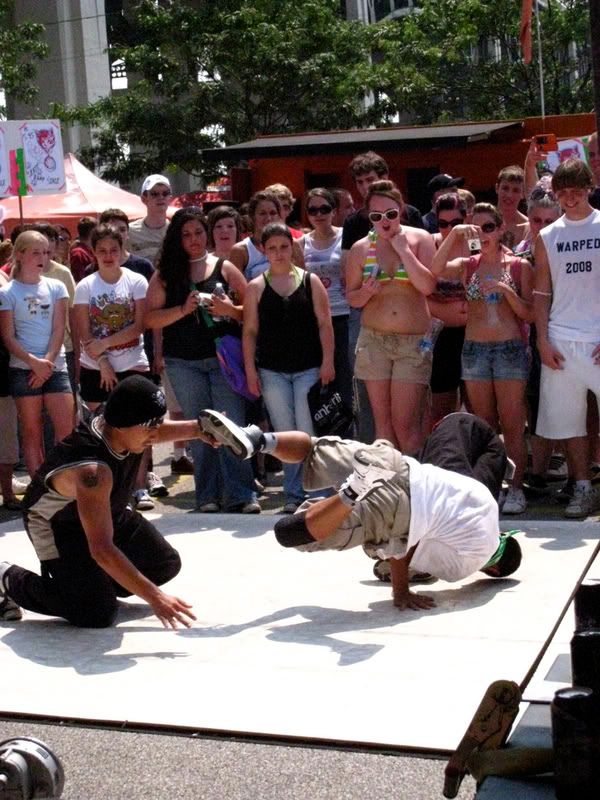 Katie & I