July 26th, Uniondale, NY (Long Island, NY)
I woke up today, knowing it was going to be great! New York! I love it! We were graced with the presence of one of our favorite bands early on today, Envy on the Coast. These are some of the best guys that we know and some of the biggest supporters of KAB. They hung out with us in the morning for a couple of hours in the Girlz Garage…they had to soon take off because they were getting surrounded by their fans constantly. They are all doing really well and it was wonderful to see them all. It was of course a ridiculously busy day with, I am sure, well over twenty thousand people. Heaps of industry people were out from managers to booking agents and label reps…..busy, busy, busy! We also had the very talented Brian Reddy as our guest artist today! We were also given the opportunity to have Shanti & Greg come play in our tent….which all of us always love!
Jake from Mayday Parade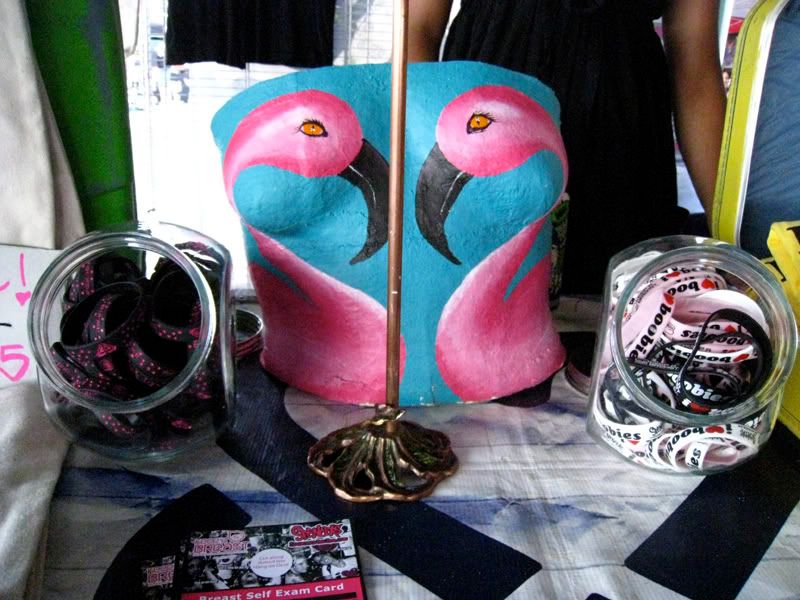 Lisa helping us
Our guest artist Brian Reddy!!!