July 29th, Pittsburgh, PA
Today is a good day for Katie! She is from Pittsburgh so had heaps of family and friends at the show today. We also still have our amazing volunteers Gail, Jenna and Ellen that have been following the tour for a while now. It was a busy day and fun! We were set up next to the Kevin Says stage which is wonderful for two reasons… First, we get to see Shanti play her entire set and second, the entire stage is solar powered! How rad is that?!?!? In my personal opinion, I feel we should have all of the tents solar powered. We also got a quick show from the guys in Say Anything and Reel Big Fish in the Rock Band tent, otherwise known as Reel Big Anything….check them out below!
Reel Big Anything…or Say Fish…???
Gail & jenna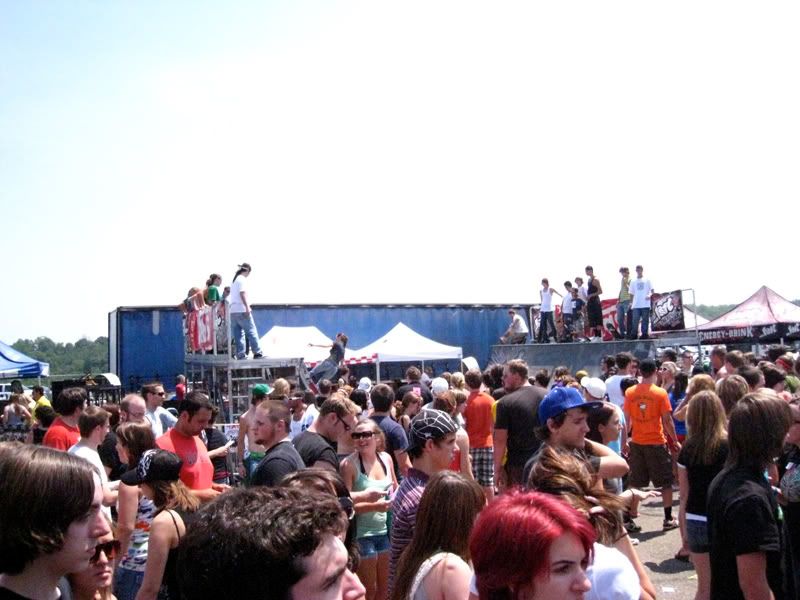 Shanti!!
PINKERTONES!!!!